MARBLES KLIMATIA IOANNINA | MARMOUTAS IOANNIS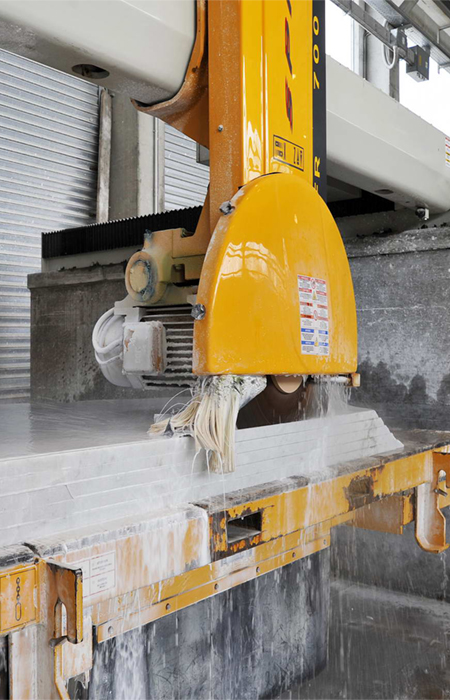 The raw material is available in large areas and in grueling quantities. For the processing of minerals our company is equipped with state-of-the-art machinery and can offer:
// complete line of marble slabs processing with diamond blades
// a complete line of tile rectangular cutters
// complete polishing line for all dimensions and sizes of the marbles
// complete water purification complex with lutes
Ask the specialists for excellent quality and impeccable results, that with a proper maintenance, will keep for a lifetime. We work advising on any construction information.
---
WE OFFER DIRECT SERVICES ALL OVER GREECE AND ABROAD
Please contact us for further information
EXCURSION - PROCESSING & MARBLE TRADING - MARBLE CONSTRUCTIONS